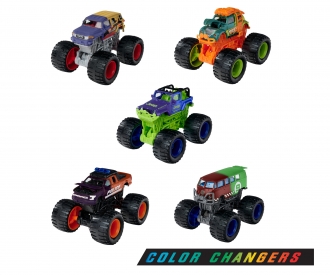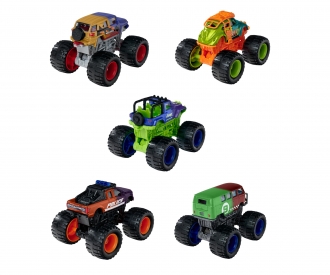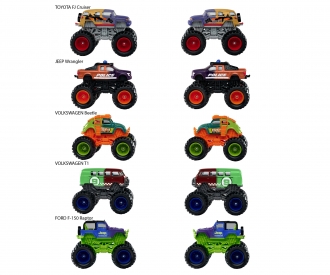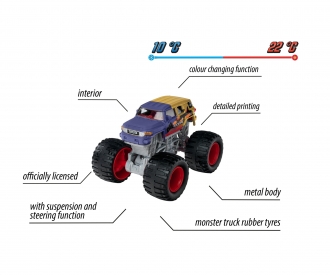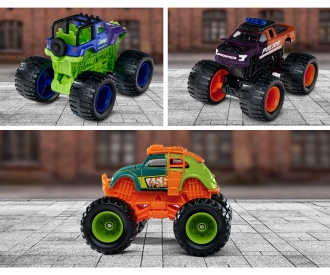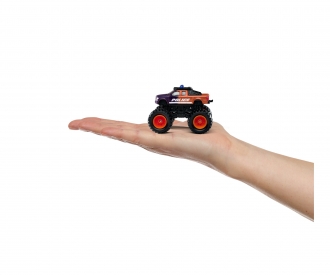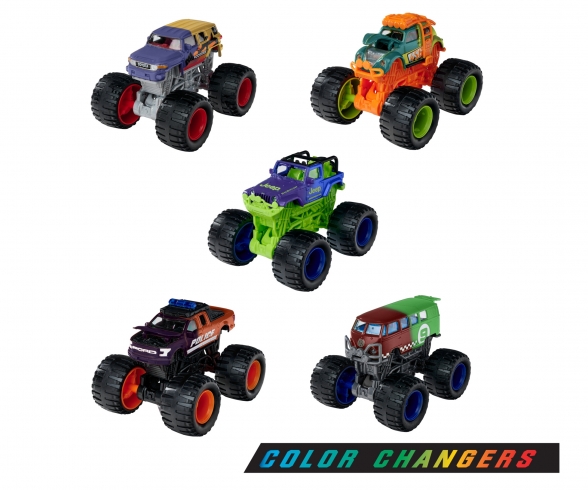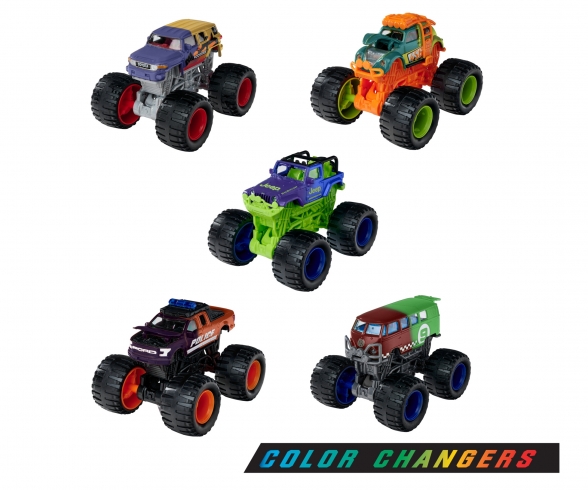 Monster Rockerz Color Changers, 3-asst.
Article number: 212057257
Age recommendation: from 3 years
Attention! Random selection in stock - no model and color selection possible
Quantity:
1
2
3
4
5
6
7
8
9
10
11
12
13
14
15
16
17
18
19
20
21
22
23
24
25
26
27
28
29
30
"Majorette Monster Rockers - Get ready for a wild adventure!
Get ready for speedy, action-packed adventures with the Monster Rockerz
Color Changers! Each of the five models sports a neon-coloured paintwork that changes colour, just like magic! The range includes
powerful monster trucks such as the Ford F-150 Raptor, Jeep Wrangler and the Volkswagen Beetle. The 1:64 scale vehicles can be steered
and feature an eye-catching metal chassis with monster truck rubber tyres. What's more, the vehicles have a magic colour function
that changes the colour of the paintwork when the temperature changes between a range of 12 °C and 22 °C. Thanks to the rotating
wheels and suspension, they are also easy to manoeuvre and are the perfect toy for all action fans aged 3 and above.
• Monster Rockerz
Color Changes vehicles with colour changing function
• Choose from 5 different models
• Model selection: Ford F-150 Raptor, Jeep
Wrangler, Volkswagen Beetle, Volkswagen T1, Toyota FJ Cruiser
• Toy metal cars with rotating wheels and suspension
• With steering
function
• Changes colour at 12-15°C (including water), reverts to original colour at 22°C
• Monster truck rubber tyres for easy
manoeuvring
• Long lifespan thanks to premium metal chassis
• Length: 7.5 cm
• Material: Metal/plastic
• Recommended age: 3+ years
"

Warning! Not suitable for children under 3 years due to small parts. Choking hazard!
Frequently bought together
Frequently bought together