---
Sort by:
Top sellers
New
Price ascending
Price descending
Filter
---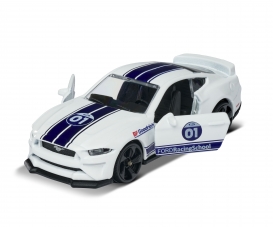 Racing vehicles
Racing Ford Mustang GT
€3.49
Majorette Racing Ford Mustang GT: A perfect toy for exciting street duels! Regardless of whether on a Majorette Racing Track or the carpet of the kids' room: It only gets really fast with a Majorette Racing Ford Mustang GT. This freewheel toy vehicle has a die-cast housing which guarantees hours of playing fun! The miniature car is modelled on the original Ford design. This means that any famous race can easily be reenacted at home. A collector's card provides information about the car's technical details.  
More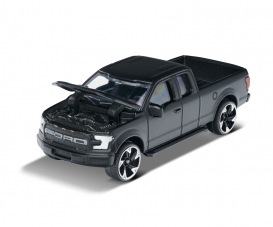 Premium vehicles
Premium Cars Ford Raptor
€3.29
Majorette Premium Ford Raptor Exclusive in every way! Majorette has an excellent reputation in collectors' circles. A toy car from the Majorette Premium range is a fine addition to any collection with a carefully finished model boasting quality workmanship. The Ford Raptor from the Premium Collectors' Edition features moving parts so that you can look into the interior and see the attention paid to recreating the detail of the famous full-scale version. A collectors' flyer has details of the full range of vehicles available. Majorette toys are sturdily built and finished using a variety of processes. This ensures lasting pleasure for playing or as collectors' pieces.
More