---
Sort by:
Top sellers
New
Price ascending
Price descending
Filter
---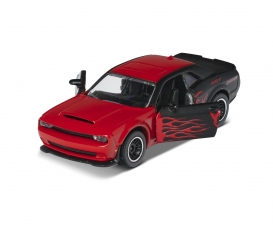 Racing vehicles
Racing Dodge Demon
€3.49
Majorette Racing Dodge Demon: A perfect toy for exciting street duels! Regardless of whether on a Majorette Racing Track or the carpet of the kids' room: It only gets really fast with a Majorette Racing Dodge Demon. This freewheel toy vehicle has a die-cast housing which guarantees hours of playing fun! The miniature car is modelled on the original Dodge design. This means that any famous race can easily be reenacted at home. A collector's card provides information about the car's technical details.  
More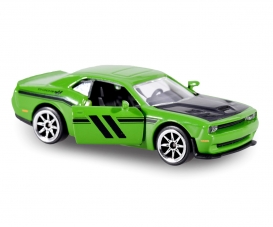 Racing vehicles
Majorette Racing Dodge Challenger
€3.49
Majorette racing car: a toy for exciting road battles! Whether it's on a Majorette race track or playroom carpet: the pace only really gets going with a Majorette racing car. The freewheel car is available in 18 different versions. The licensors include big names from racing and Formula One: The Majorette racing models are based on Mercedes, Audi, Ford, Vauxhall, Porsche and Citroen specifications. So every famous race can be re-enacted at home. Some of the cars have moving parts allowing you to take a peak inside. Each toy car comes with a collectors' leaflet showing the full range of vehicles available. So you can build up a unique racing car collection bit by bit.
More