---
Sort by:
Top sellers
New
Price ascending
Price descending
Filter
---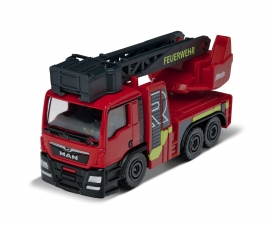 Emergency vehicles
S.O.S. MAN TGS Rosenbauer Fire Engine
€3.99
More
New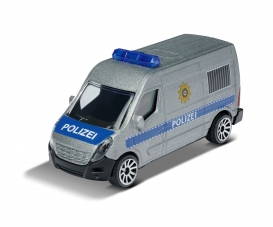 Emergency vehicles
Renault Master Polizei, german version
Majorette S.O.S. Cars Renault Master Police: Emergency assistance and exciting rescue missions! The most important friends and helpers: the police - in the play version too. The Majorette toy cars from the S.O.S. collection are all emergency vehicles. Each toy is a realistic miniature version of famous vehicles from Renault. For instance, the carefully designed printing shows the logo of the German police. The suspension ensures a smooth ride. Each model has opening doors or other moving parts to make the play experience even more realistic and add variety.
More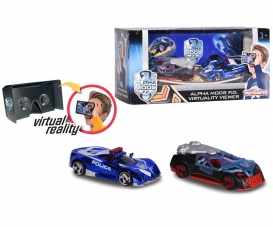 Emergency vehicles
ALPHA MODS P.D. Virtuality Viewer + 2 cars
€14.99
Alpha Mods P.D. Virtuality Viewer: Play fun in every dimension In the new Alpha Mods P.D. virtual reality ride story on the "Alpenexpress Coastiality" roller-coaster at Europa-Park, its all about adventure in a 3D world. And Majorette has interpreted this in Alpha Mods P.D. Virtuality Viewer in an exclusive playset. Two premium freewheel die-cast vehicles invite re-enactment of the exciting scenes. The packing itself also serves as 3D virtual reality glasses so that the VR adventure can be experienced again at home.
More