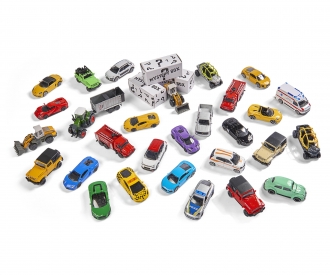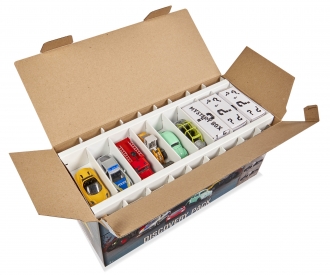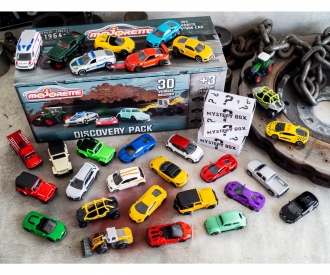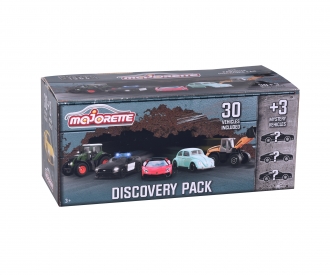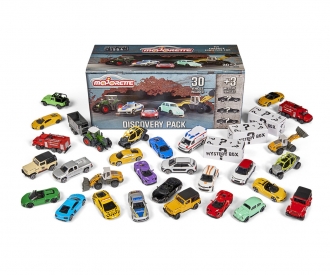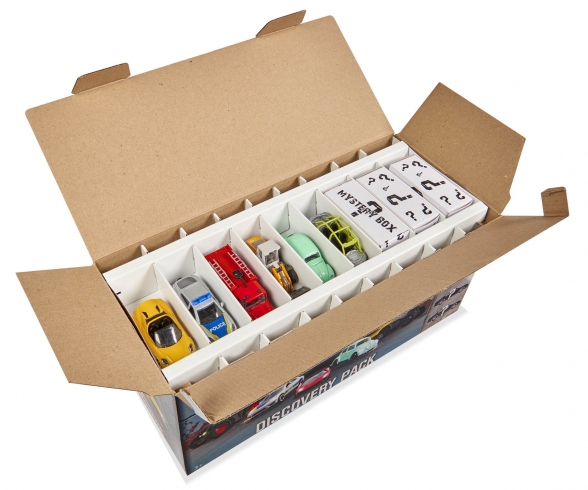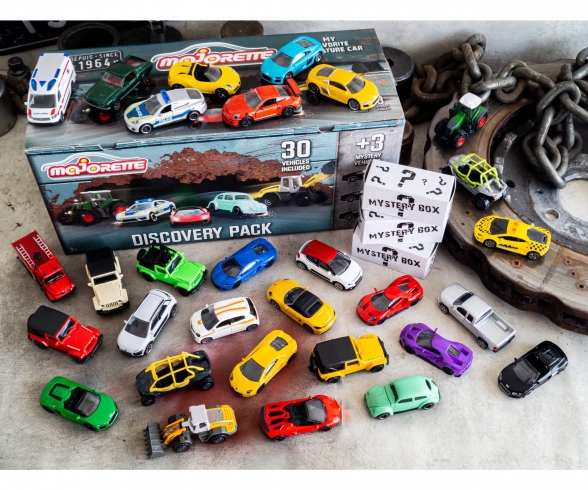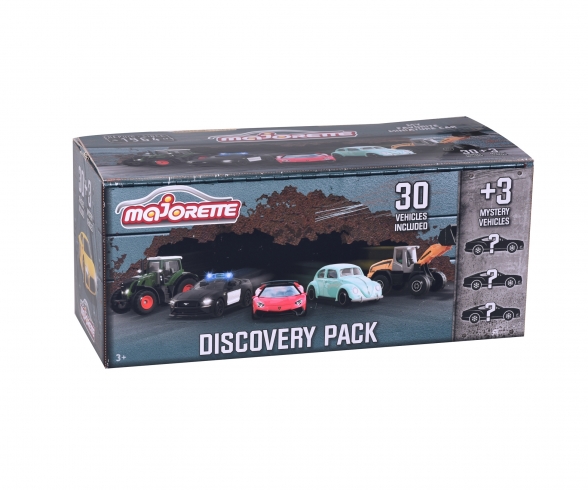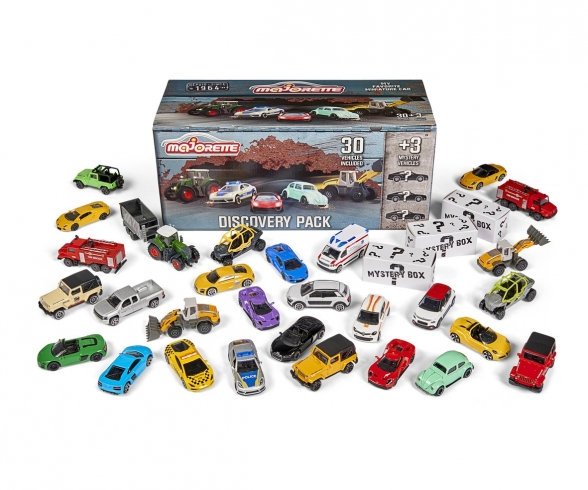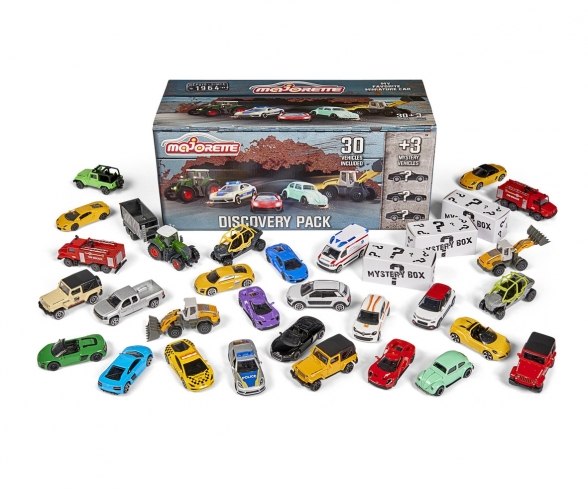 Quantity:
1
2
3
4
5
6
7
8
9
10
11
12
13
14
15
16
17
18
19
20
21
22
23
24
25
26
27
28
29
30
we will pass on the reduction in VAT to you with an automatic discount in the shopping cart.
Majorette 30 + 3 Discovery Pack: Surprise guaranteed!The 30 + 3 Discovery Pack comes in a practical storage box in the shape of a
tool kit. It is the perfect addition to the Majorette range and comes with 33 different vehicles. In addition to cool racing cars from
Audi, Porsche and Lamborghini, you will find SUVs and road vehicles from Chevrolet, Renault, Jeep and Citroën. The large
collector/starter set also includes the classic VW Beetle from the Vintage range and is designed for children aged 3 and above. Also
included are essential utility vehicles such as a fire engine, police car, ambulance, tractor and a digger. Some of the vehicles
feature moving parts that can be opened. In addition, each box contains a surprise with 3 exclusive Super Special Cars. Discover the diverse range of Majorette vehicles with this exciting new Discovery Pack!

Warning! Not suitable for children under 3 years due to small parts. Choking hazard!
• 30 + 3 Discovery Pack
• Toy vehicles with rolling wheels and suspension
• Die-cast housing
• Includes a total of 33 vehicles
• 20 x Street Cars – model variants: Ford GT, Jeep
Wrangler, Lamborghini Aventador, Audi R8 Coupé, Offroader, Alfa Romeo Spyder, Renault Twingo, Audi R8 Spyder, Chevrolet Silverado,
Citroën C3, Lamborghini Aventador Spyder, Fliegl trailer,
• 10 x Premium Cars – model variants: VW Beetle, Citroën C4 Cactus, Porsche
Boxster 718, Jeep Wrangler Explorer, Lamborghini Aventador follow me, Porsche Panamera Police international, Mercedes-Benz Zetros Fire
Engine international, Fendt 939 tractor, Liebherr wheel loader, VW Crafter Ambulance international
• 3 exclusive Super Special Cars
included as a surprise in each box
• Moving parts on some vehicles
• Tool box for storing vehicles
• Length of vehicles: 7.5 cm
• Recommended age: 3+ years