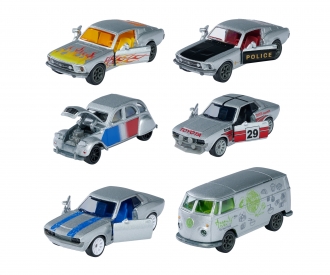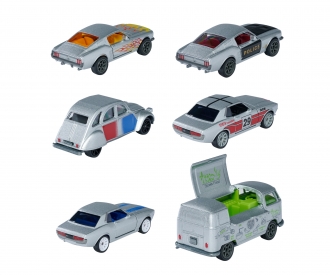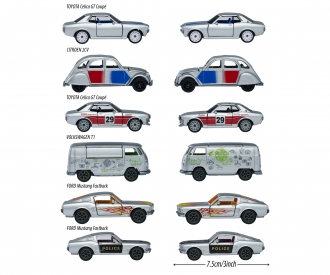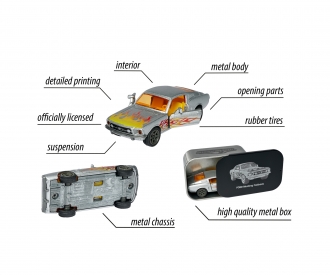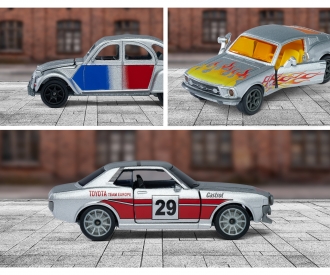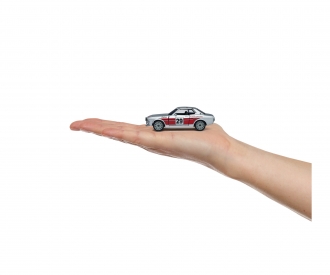 https://video.simba-dickie.com/embed/de/majorette-vintagedeluxe-metalseries-212052019/?autoplay=1&quality=720p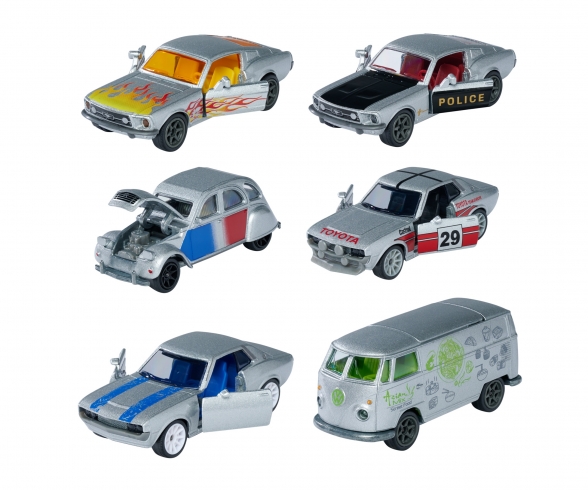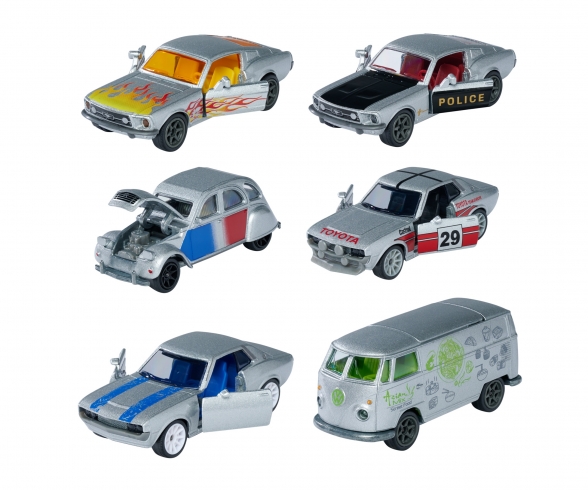 Vintage Deluxe metal series, 6-asst.
Article number: 212052019
Age recommendation: from 3 years
Attention! Random selection in stock - no model and color selection possible
Quantity:
1
2
3
4
5
6
7
8
9
10
11
12
13
14
15
16
17
18
19
20
21
22
23
"Add nostalgic classics to your collection! From the historic Volkswagen T1 "Camper" to sporty must-haves such as the Ford Mustang
Fastback or the Toyota Celica GT Coupé and iconic cars such as the Citroën 2 CV – all models in the Vintage Deluxe Metal series are
licensed by the manufacturer and leave nothing to be desired. Enhance your collection with these stunning die-cast models, which have
a metal chassis and metal underbody. Each of the 6 model cars is intricately designed and is guaranteed to be a showpiece in your
collection. Suitable for children aged 3 and above, the premium vehicles have rotating wheels, rubber tyres and suspension for easy
manoeuvring. In addition to opening parts that provide a view of the vehicle interior, the vehicles also come with a metal box, and
therefore make an ideal gift for collectors.
• Vintage Deluxe Metal series
• 6 different models
• Models: Ford Mustang Fastback
"Police", Ford Mustang Fastback "Flame", Citroën 2 CV, Toyota Celica GT Coupé Ralley, Toyota Celica GT Coupé, Volkswagen VW T1
Foodtruck
• Toy metal cars with rotating wheels and suspension
• Rubber tyres for easy manoeuvring
• Long lifespan thanks to premium
metal chassis and metal underbody
• Opening parts offer view into vehicle interior
• Includes metal box for collecting and storage
(with image and vehicle name)
• Length: 7.5 cm
• Material: Metal/plastic
• Recommended age: 3+ years"

Warning! Not suitable for children under 3 years due to small parts. Choking hazard!
Frequently bought together
Frequently bought together