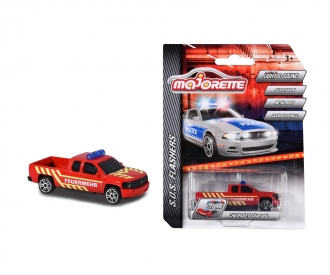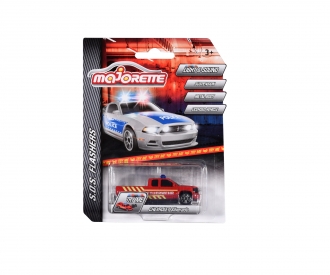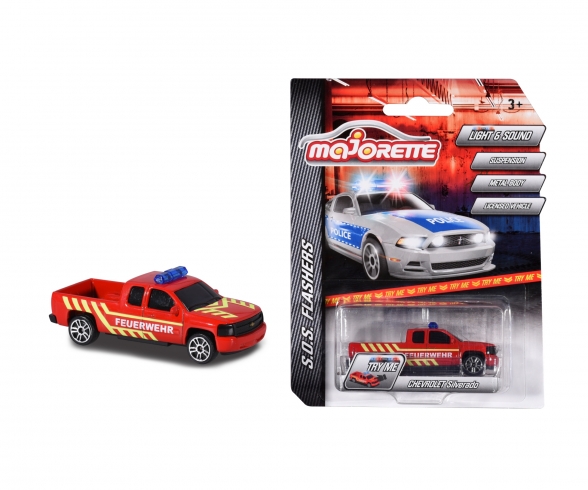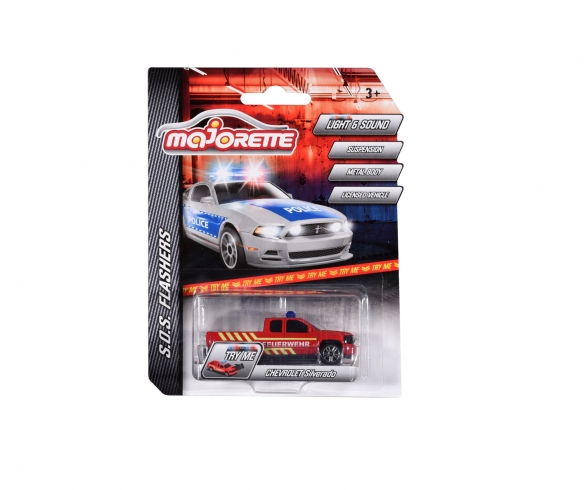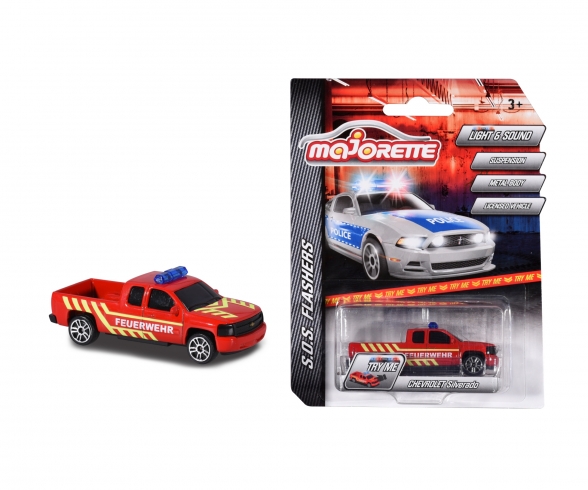 S.O.S Flashers Chevrolet Silverado Fire
Article number: 212056002Q02
Age recommendation: from 3 years
Quantity:
1
2
3
4
5
6
7
8
9
10
11
12
13
14
15
16
17
18
19
20
21
22
23
24
25
26
27
28
29
30
we will pass on the reduction in VAT to you with an automatic discount in the shopping cart.
Majorette SOS Flasher Chevrolet Silverado Fire Engine:
even more play fun! How could the familiar Majorette freewheel toy cars with a high quality metal body be made even better? By adding light and sound features to them! The SOS Flashers Chevrolet Silverado Fire Engine raises the multifaceted nature of the Majorette toy cars to a new level. This emergency vehicle in a persuasive quality outfit replicates the familiar model Chevrolet Silverado in an appealing miniature format with a length of 7.5 cm. Thanks to blue light and a siren there is now even more Majorette play fun and the various Majorette play worlds become even livelier. The look of the vehicle corresponds to the German emergency vehicle.

Warning! Not suitable for children under 3 years due to small parts. Choking hazard!
• Freewheel toy car
• Light and sound
• Die-cast body
• Model: Chevrolet Silverado Fire Engine
• German Emergency Vehicle
• Length: 7.5 cm
• Recommended age: 3+ years
Frequently bought together
Frequently bought together